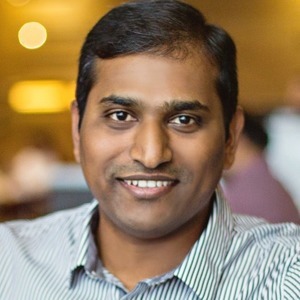 Nirmal Ranganathan
Special guest
Nirmal is a Principal Architect at Rackspace, leading our Analytics and AI Solution development and management as part of Rackspace's Data Solutions group. Nirmal consults with clients around large scale databases and data processing, data analytics and data warehousing in the cloud, plus machine learning and artificial intelligence, providing recommendations and solutions for a wide variety of industry verticals. Nirmal has a strong background in cloud and distributed systems, having contributed to various open source projects from Cassandra to OpenStack. Prior to his consulting role, he was a lead engineer on Rackspace's Cloud Databases and Cloud Big Data Product Engineering teams.
Nirmal Ranganathan has been a guest on 1 episode.
November 20th, 2020 | 43 mins 33 secs

cloud, cloud computing, digital transformation, it, it transformation, rackspace technology, solution architecture, technology

Your business is sitting on an untapped data goldmine. But how do you transform your organization into a mining machine?